Category Archives: Informational
January 31, 2018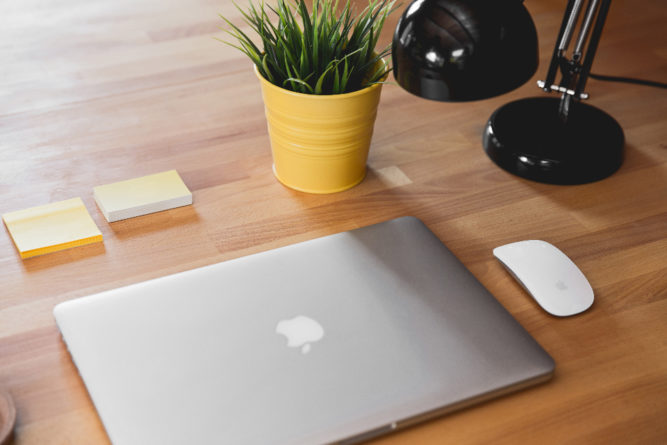 If there is a universal investment ideal, it is this: Every investor wants to buy low and sell high. What if we told you there is a disciplined process for doing just that, and staying on track toward your personal goals while you're at it? Guess what? There is. It's called rebalancing.
Rebalancing: How It Works
Imagine it's the first day of your investment experience. As you create your new portfolio, it's best if you do so according to a personalized plan that prescribes how much weight you want to give to each asset class. So much to stocks, so much to bonds … and so on. Assigning these weights is called asset allocation.
Then time passes. As the markets shift around, your investments stray from their original allocations. That means you're no longer invested according to plan, even if you've done nothing at all; you're now taking on higher or lower market risks and expected rewards than you originally intended. Unless your plans have changed, your portfolio needs some attention.
This is what rebalancing is for: to shift your assets back to their intended, long-term allocations.
A Rebalancing Illustration
To illustrate, imagine you (or your advisor) has planned for your portfolio to be exposed to the stock and bond markets in a 50/50 mix. If stocks outperform bonds, you end up with too many stocks relative to bonds, until you're no longer at your intended, balanced blend. To rebalance your portfolio, you can sell some of the now-overweight stocks, and use the proceeds to buy bonds that have become underrepresented, until you're back at or near your desired mix. Another strategy is to use any new money you are adding to your portfolio anyway, to buy more of whatever is underweight at the time.
Either way, did you catch what just happened? Not only are you keeping your portfolio on track toward your goals, but you're buying low (underweight holdings) and selling high (overweight holdings). Better yet, the trades are not a matter of random guesswork or emotional reactions. The feat is accomplished according to your carefully crafted, customized plan.
Portfolio Balancing: A Closer Look
In reality, rebalancing is more complicated, because asset allocation is completed on several levels. First, we suggest balancing your stocks versus bonds, reflecting your need to take on market risk in exchange for expected returns. Then we typically divide these assets among stock and bond subcategories, again according to your unique financial goals. For example, you can assign percentages of your stocks to small- vs. large-company and value vs. growth firms, and further divide these among international, U.S., and/or emerging markets.
One reason for these relatively precise allocations is to maximize your exposure to the right amount of expected market premiums for your personal goals, while minimizing the market risks involved by diversifying those risks around the globe and across sources of returns that don't always move in tandem with one another. We are guided by these tenets of evidence-based investing.
Striking a Rebalancing Balance
Rebalancing using evidence-based investment strategies is integral to helping you succeed as an investor. But like any power tool, it should be used with care and understanding.
It's scary to do in real time. Everyone understands the logic of buying low and selling high. But when it's time to rebalance, your emotions make it easier said than done. To illustrate, consider these real-life scenarios.
When markets are down: Bad times in the market can represent good times for rebalancing. But that means you must sell some of your assets that have been doing okay and buy the unpopular ones. The Great Recession of 2007–2009 is a good example. To rebalance then, you had to sell some of your safe-harbor holdings and buy stocks, even as popular opinion was screaming that stocks were dead. Of course history has shown otherwise; those who did rebalance were best positioned to capture available returns during the subsequent recovery. But at the time, it represented a huge leap of faith in the academic evidence indicating that our capital markets would probably prevail.
When markets are up. An exuberant market can be another rebalancing opportunity – and another challenge – as you must sell some of your high flyers (selling high) and rebalance into the lonesome losers (buying low). At the time, this can feel counterintuitive. But disciplined rebalancing offers a rational approach to securing some of your past gains, managing your future risk exposure, and remaining invested as planned, for capturing future expected gains over the long-run.
Costs must be considered. Besides combatting your emotions, there are practical concerns. If trading were free, you could rebalance your portfolio daily with precision. In reality, trading incurs fees and potential tax liabilities. To achieve a reasonable middle ground, it's best to have guidelines for when and how to cost-effectively rebalance. If you'd like to know more, we're happy to discuss the guidelines we employ for our own rebalancing strategies.
The Rebalancing Take-Home
Rebalancing using evidence-based investment strategies makes a great deal of sense once you understand the basics. It offers objective guidelines and a clear process to help you remain on course toward your personal goals in rocky markets. It ensures you are buying low and selling high along the way. What's not to like about that?
At the same time, rebalancing your globally diversified portfolio requires informed management, to ensure it's being integrated consistently and cost effectively. An objective advisor also can help prevent your emotions from interfering with your reason as you implement a rebalancing plan. Helping clients periodically employ efficient portfolio rebalancing is another way we seek to add value to the investment experience.
January 24, 2018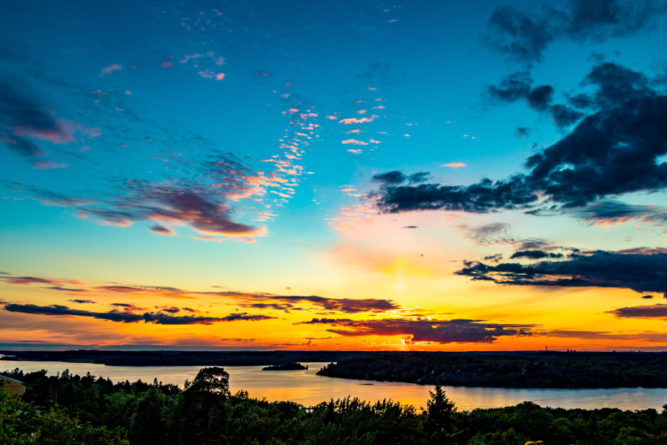 Happy New Year! With 2017 in the rearview mirror, we're pleased to reflect on – and share with you – a newly released Dimensional Fund Advisors 2017 Market Review.
Overall, the view is quite pleasant for most global and domestic returns alike, even though few financial forecasters were predicting this sort of slam dunk at the outset of the year. If you think back to last January, there were plenty of reasons to wonder about the next 12 months – what with Brexit uncertainties, U.S. election upsets, continued terrorist threats hitting all too close to home, and the usual litany of other unknowns.
Digging deeper into the heady, mostly double-digit 2017 stock market returns, there's another important theme found in this year's data: While the profitability premium was positive across most markets, small-cap and value premia often underperformed their large-cap and growth counterparts.
These data points are relevant, because a typical evidence-based investment strategy calls for steadfast diversification across these expected sources of market premiums (as always, according to your unique financial goals and risk tolerance).
It's especially pertinent to those who may be tilting their portfolio mix toward the very premia that happened to relatively underperform this year. If that's you, and you're in pursuit of these factors' higher expected long-term returns, you may be wondering: "Should I alter my plans?"
Unless your own goals or circumstances have changed, our short, evidence-based answer is, no, probably not. As described in Dimensional's Year in Review, "Premiums can be difficult if not impossible to predict and relative performance can change quickly, reinforcing the need for discipline in pursuing these sources of higher expected returns."
To use an analogy, think of your investment experience as a cross-continental trek. You get to define your desired destination – although, as in real life, you aren't guaranteed to reach it. In pursuit of your journey's end, you also get to choose between a low, slow, temperate trail (lower risk and lower expected returns), or a potentially swifter route with more peaks, valleys and weather extremes (higher risk and higher expected returns).
Whichever route you've chosen for your financial journey, don't be too surprised when you encounter what you've signed up for. And remember, the most likely way to achieve your goals is almost always in the form of a steadfast, forward march.
Which brings us to our fundamental advice, this and every year. If you've not yet put your investment plans in place, consider that among your most important New Year's resolutions. Balance your risk and expected return exposures according to what you want and need out of the markets. After that, enjoy the balmy returns where they exist and as they last. Be prepared to soldier through the storms when they periodically arise as well.
Last but never least, let us know how we can help.
January 2, 2018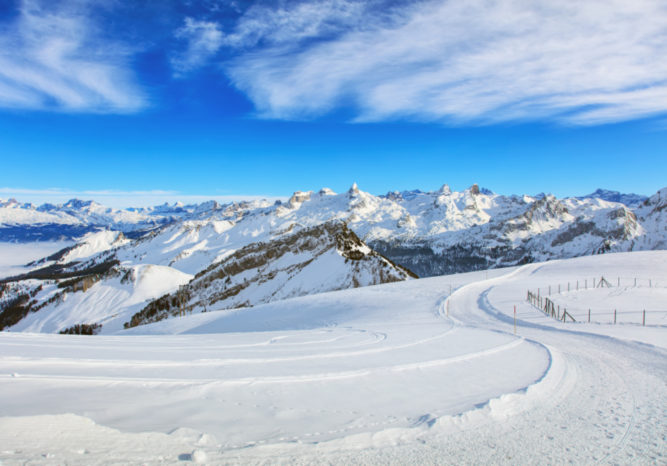 As the 2017 market analyses have begun rolling in, so too have the reports of long and strong positive performance from almost every corner of the market. One Wall Street Journal (WSJ) year-end report summarized: "Sure, U.S. stocks had solid gains. But investors who bought copper, Argentine stocks, and lumber futures would have also ended the year with hefty profits."
In particular, the S&P 500 Index has been on a record-busting tear, experiencing positive total returns every single month last year. This is "the first time in records going back to 1970 that's happened," reported the WSJ, along with the observation that these returns were delivered in an exceptionally smooth ride, with the fewest up-or-down return swings of 1% or more since 1965.
What are we to make of all this? As always, we turn to evidence-based investing, disciplined rebalancing, and your personal Investment Policy Statement (IPS) to guide the way – whether it's to enlighten us during dark and scary markets, or to offer a clear lens through which to view the recent rose-colored returns.
Has the smooth ascent lulled you into forgetting what it feels like to be afraid? (Remember 2008?) 2017 market growth has been gratifying indeed. But if your highest-flying holdings have significantly outpaced your planned allocations to them, your IPS tells us when it's time to get back on target, replacing blind ambition with thoughtful, "buy low, sell high" rebalancing.
Has the unprecedent run left you a little nervous? When it comes to market returns, there's plenty of evidence to suggest that nothing this good lasts forever. But is there a right way to respond to this rational concern? Again, your IPS informs us on how and when to rebalance back to target in high-rising markets by shifting a portion of past gains away from market risk, without diminishing your desired exposure to future expected growth.
In short, whether current markets leave you enthused and excited, fearful and fretting, or a little bit of both, we remain committed to: (1) applying evidence-based investment theory to your portfolio management, (2) adhering to your IPS as our ongoing road map, and (3) incorporating rules-based rebalancing to help maximize your expected returns while minimizing the market risks involved. No strategy is guaranteed to succeed, but we continue to believe ours is the most practical approach to achieving your financial goals, come what may in 2018.
On that note, we wish you and yours a healthy, prosperous and peaceful year ahead. Please let us know how we can help.
November 27, 2017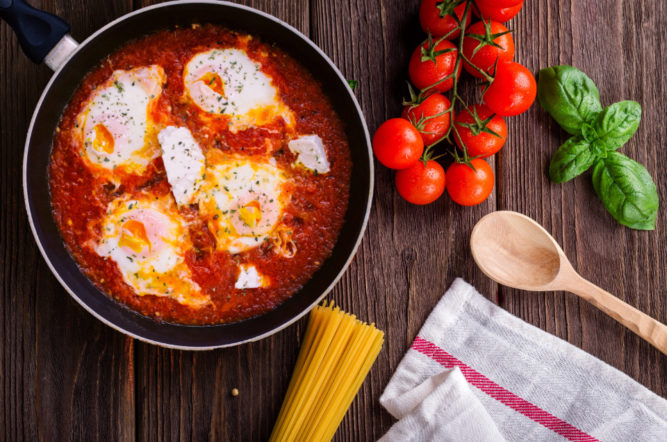 We'll wrap our series, the ABCs of Behavioral Biases, by repeating our initial premise: Your own behavioral biases are often the greatest threat to your financial well-being.
We hope we've demonstrated the many ways this single statement can play out, and how often our survival-mode brains trick us into making financial calls that foil our own best interests.
Evidence-Based Behavioral Finance
But don't take our word for it. Just as we turn to robust academic evidence to guide our disciplined investment strategy, so too do we turn to the work of behavioral finance scholars, to understand and employ effective defenses against your most aggressive behavioral biases.
If there weren't so much damage done, behavioral finance might be of merely academic interest. But given how often – and in how many ways – your fight-or-flight instincts collide with your rational investment plans, it's worth being aware of the tell-tale signs, so you can detect when a behavioral bias may be running roughshod over your higher reasoning. To help with that, here's a summary of the biases we've covered throughout this series:
| | | |
| --- | --- | --- |
| The Bias | Its Symptoms | The Damage Done |
| Anchoring | Going down with the proverbial ship by fixing on rules of thumb or references that don't serve your best interests. | "I paid $11/share for this stock and now it's only worth $9. I won't sell it until I've broken even." |
| Blind Spot | The mirror might lie after all. We can assess others' behavioral biases, but we often remain  blind to our own. | "We are often confident even when we are wrong, and an objective observer is more likely to detect our errors than we are." (Daniel Kahneman) |
| Confirmation | This "I thought so" bias causes you to seek news that supports your beliefs and ignore conflicting evidence. | After forming initial reactions, we'll ignore new facts and find false affirmations to justify our chosen course … even if it would be in our best financial interest to consider a change. |
| Familiarity | Familiarity breeds complacency. We forget that "familiar" doesn't always means "safer" or "better." | By overconcentrating in familiar assets (domestic vs. foreign, or a company stock) you decrease global diversification and increase your exposure to unnecessary market risks. |
| Fear | Financial fear is that "Get me  out, NOW" panic we feel whenever the markets turn brutal. | "We'd never buy a shirt for full price then be O.K. returning it in exchange for the sale price. 'Scary' markets convince people this unequal exchange makes sense." (Carl Richards) |
| Framing | Six of one or half a dozen of another? Different ways of considering the same  information can lead to different conclusions. | Narrow framing can trick you into chasing or fleeing individual holdings, instead of managing everything you hold within the greater framework of your total portfolio. |
| Greed | Excitement is an investor's enemy (to paraphrase Warren Buffett.) | You can get burned in high-flying markets if you forget what really counts: managing risks, controlling costs, and sticking to plan. |
| Herd Mentality | "If everyone jumped off a   bridge …" Your mother was  right. Even if "everyone is doing it," that doesn't mean you  should. | Herd mentality intensifies our greedy or fearful financial reactions to the random events that generated the excitement to begin with. |
| Hindsight | "I knew it all along" (even if you didn't). When your hindsight   isn't 20/20, your brain may subtly shift it until it is. | If you trust your "gut" instead of a disciplined investment strategy, you may be hitching your financial future to a skewed view of the past. |
| Loss Aversion | No pain is even better than a gain. We humans are hardwired to abhor losing even more than we crave winning. | Loss aversion causes investors to try to dodge bear markets, despite overwhelming evidence that market timing is more likely to increase costs and decrease expected returns. |
| Mental  Accounting | Not all money is created equal. Mental accounting assigns different values to different dollars – such as inherited  assets vs. lottery wins. | Reluctant to sell an inherited holding? Want to blow a windfall as "fun money"? Mental accounting can play against you if you let it overrule your best financial interests. |
| Outcome | Luck or skill? Even when an outcome is just random luck, your biased brain still may attribute it to special skills. | If you misattribute good or bad investment outcomes to a foresight you couldn't possibly have had, it imperils your ability to remain an objective investor for the long haul. |
| Overconfidence | A "Lake Wobegon effect," overconfidence creates a statistical impossibility:   Everyone thinks they're above average. | Overconfidence puffs up your belief that you've got the rare luck or skill required to consistently "beat" the market, instead of patiently participating in its long-term returns. |
| Pattern Recognition | Looks can deceive. Our survival instincts strongly bias us toward finding predictive patterns, even in a random series. | By being predisposed to mistake random market runs as reliable patterns, investors are often left chasing expensive mirages. |
| Recency | Out of sight, out of mind. We tend to let recent events most heavily influence us, even for  our long-range planning. | If you chase or flee the market's most recent returns, you'll end up piling into high-priced hot holdings and selling low during the downturns. |
| Sunk Cost Fallacy | Throwing good money after   bad. It's harder to lose something if you've already invested time, energy or money into it. | Sunk cost fallacy can stop you from selling a holding at a loss, even when it is otherwise the right thing to do for your total portfolio. |
| Tracking Error Regret | Shoulda, coulda, woulda. Tracking error regret happens when you compare yourself to external standards and wish you were more like them. | It can be deeply damaging to your investment returns if you compare your own performance against apples-to-oranges measures, and then trade in reaction to the mismatched numbers. |
Next Steps: Think Slow
Even once you're familiar with the behavioral biases that stand between you and clear-heading thinking, you'll probably still be routinely tempted to react to the fear, greed, doubt, recklessness and similar hot emotions they generate.
Nobel laureate Daniel Kahneman helps us understand why in his book, "Thinking, Fast and Slow," where he describes how we engage in System 1 (fast) and System 2 (slow) thinking: "In the picture that emerges from recent research, the intuitive System 1 is more influential than your experience tells you, and it is the secret author of many of the choices and judgments you make."
In other words, we can't help ourselves. When we think fast, our instincts tend to run the show; for better or worse, they're the first thoughts that come to mind.
This is one reason an objective advisor can be such a critical ally, helping you move past your System 1 thinking into more deliberate decision-making for your long-term goals. (On the flip side, financial providers who are themselves fixated on picking hot stocks or timing the market on your behalf are more likely to exacerbate than alleviate your most dangerous biases.)
Investors of "Ordinary Intelligence"
Berkshire Hathaway Chairman and CEO Warren Buffett is a businessman, not a behavioral economist. But he does have a way with words. We'll wrap with a bit of his timeless wisdom:
"Success in investing doesn't correlate with I.Q. once you're above the level of 25. Once you have ordinary intelligence, what you need is the temperament to control the urges that get other people into trouble in investing."
If you can remember this cool-headed thinking the next time you're tempted to act on your investment instincts, Mr. Buffett's got nothing on you (except perhaps a few billion dollars). But if you could use somes help managing the behavioral biases that are likely lurking in your blind spot, give us a call. In combatting that which you cannot see, two views are better than one.
November 14, 2017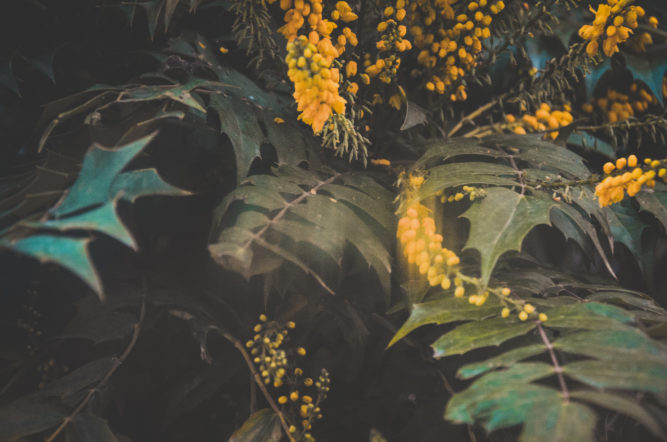 What makes you happy? As we wish you and yours a Happy Thanksgiving, we'd like to take a moment to reflect on this timeless question.
You probably already realize that piles of possessions by themselves aren't enough. But it may be less clear what does generate enduring happiness and how we, as your financial advsior, might be one of your core alliances for discovering it.
First, let's define what we're talking about. We are fond of this description by "The Happiness Advantage" author, popular TED Talk presenter, and Harvard researcher Shawn Achor:
"Happiness … isn't just about feeling good,
it's about the joy we feel while striving after our potential."
Such a simple statement, but it's packed with profound insights.
Happiness isn't about indulging in fleeting pleasures. In fact, it's closer to the opposite of that. If you can only be happy once you've "scored," you are limiting your joy to isolated incidents instead of weaving it into the fabric of your life.
You can still be happy, even when life isn't all puppies and rainbows. Distinguishing enduring happiness from occasional pleasures frees us to enjoy even our most challenging experiences, and to savor them as among our fondest memories. It's why we may willingly burn the midnight oil on a project of deep interest. Pay a personal trainer to push us harder than we've ever gone before. Volunteer our hearts and minds to others in need. Give birth.
Everyone has different sources of happiness, but the joy it can spread is universal. In a world that sometimes seems increasingly polarized, a greater appreciation for happiness might just bring us closer together. As Achor comments: "Joy makes us want to invest more deeply in the people around us. … It makes us want to learn more about our communities. It makes us want to be able to find ways of being able to make this a better external world for all of us."
By coming together to focus on what sustains us – an optimistic outlook, value-driven action, meaningful relationships – therein we can find greater happiness. That's what the evidence suggests, anyway. It is both our privilege and our joy to help you manage your money accordingly, this Thanksgiving and throughout the years ahead.
Again, we wish you a most Happy Thanksgiving!
November 6, 2017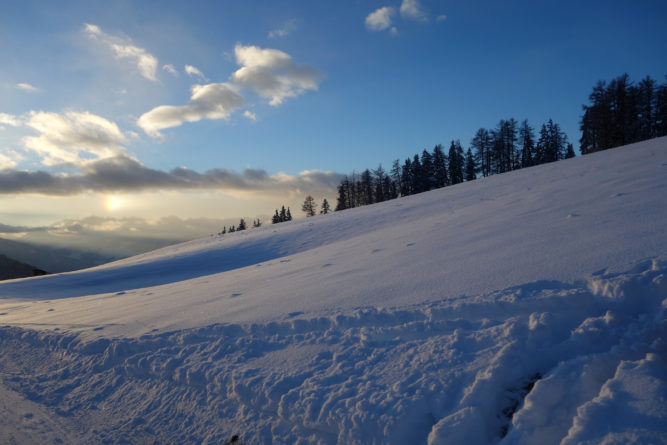 We're coming in for a landing on our alphabetic run-down of behavioral biases. Today, we'll present the final line-up: sunk cost fallacy and tracking error regret. If you would like to get caught up in our series, please click here to view the last article!
Sunk Cost Fallacy
What is it? Sunk cost fallacy makes it harder for us to lose something when we also face losing the time, energy or money we've already put into it. In "Why Smart People Make Big Money Mistakes," Gary Belsky and Thomas Gilovich describe: "[Sunk cost fallacy] is the primary reason most people would choose to risk traveling in a dangerous snowstorm if they had paid for a ticket to an important game or concert, while passing on the trip if they had been given the ticket for free." You're missing or attending the same event either way. But if a sunk cost is involved, it somehow makes it more difficult to let go, even if you would be better off without it.
When is it helpful? When a person, project or possession is truly worth it to you, sunk costs – the blood, sweat, tears and/or legal tender you've already poured into them – can help you take a deep breath and soldier on. Otherwise, let's face it. There might be those days when you'd be tempted to help your kids pack their "run away from home" bags yourself.
When is it harmful? Falling for financial sunk cost fallacy is so common, there's even a cliché for it: throwing good money after bad. There's little harm done if the toss is a small one, such as attending a prepaid event you'd rather have skipped. But in investing, adopting a sunk cost mentality – "I can't unload this until I've at least broken even" – can cost you untold real dollars by blinding you from selling at a loss when it is otherwise the right thing to do. The most rational investment strategy acknowledges we cannot control what already has happened to our investments; we can only position ourselves for future expected returns, according to the best evidence available to us at the time.
Tracking error Regret
What is it? If you've ever decided the grass is greener on the other side, you've experienced tracking error regret – that gnawing envy you feel when you compare yourself to external standards and you wish you were more like them.
When is it helpful? If you're comparing yourself to a meaningful benchmark, tracking error-regret can be a positive force, spurring you to try harder. Say, for example, you're a professional athlete and you've been repeatedly losing to your peers. You may be prompted to embrace a new fitness regimen, rethink your equipment, or otherwise strive to improve your game.
When is it harmful? If you've structured your investment portfolio to reflect your goals and risk tolerances, it's important to remember that your near-term results may frequently march out of tune with "typical" returns … by design. It can be deeply damaging to your long-range plans if you compare your own performance to irrelevant, apples-to-oranges benchmarks such as the general market, the latest popular trends, or your neighbor's seemingly greener financial grass. Stop playing the shoulda, woulda, coulda game, chasing past returns you wish you had received based on random outperformance others (whose financial goals differ from yours) may have enjoyed. You're better off tending to your own fertile possibilities, guided by personalized planning, evidence-based investing, and accurate benchmark comparisons.
We've now reached the end of our alphabetic overview of the behavioral biases that most frequently lead investors astray. In a final installment, we'll wrap with a concluding summary. Until then, no regrets!
October 18, 2017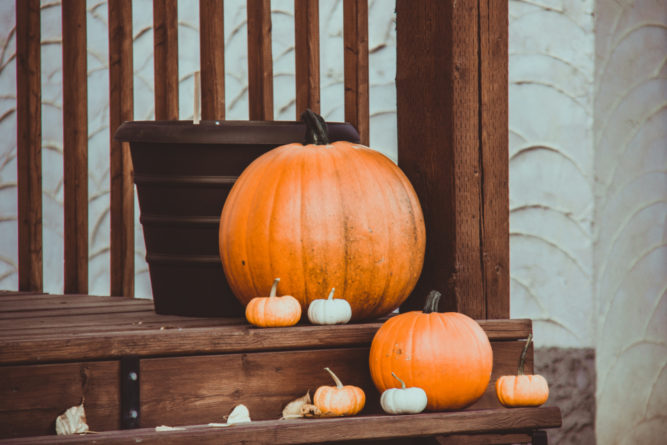 So many financial behavioral biases, so little time! Today, let's take a few minutes to cover our next batch of biases: overconfidence, pattern recognition and recency. If you would like to get caught up on our recent articles about behavioral biases, please click here to begin!
Overconfidence
What is it? No sooner do we recover from one debilitating bias, our brain can whipsaw us in an equal but opposite direction. For example, we've already seen how fear on the one hand and greed on the other can knock investors off course either way. Similarly, overconfidence is the flip side of loss aversion. Once we've got something, we don't want to lose it and will overvalue it compared to its going rate. But when we are pursuing fame or fortune, or even going about our daily lives, we tend to be overconfident about our odds of success.
When is it helpful? In "Your Money & Your Brain," Jason Zweig cites several sources that describe overconfidence in action and why it's the norm rather than the exception in our lives. "How else could we ever get up the nerve to ask somebody out on a date, go on a job interview, or compete in a sport?" asks Zweig, and adds: "There is only one major group whose members do not consistently believe they are above average: people who are clinically depressed."
When is it harmful? While overconfidence can be generally beneficial, it becomes dangerous when you're investing. Interacting with a host of other biases (such as greed, confirmation bias and familiarity bias) overconfidence puffs up our belief that we can consistently beat the market by being smarter or luckier than average. In reality, when it's you, betting against the trillions and trillions of other dollars at play in our global markets, it's best to be brutally realistic about how to patiently participate in the market's expected returns, instead of trying to go for broke – potentially literally.
Pattern Recognition
What is it? Is that a zebra, a cheetah or a light breeze moving through the grass? Since prehistoric times when our ancestors depended on getting the right answer, right away, evolution has been conditioning our brains to find and interpret patterns – or else. That's why, our pattern-seeking impulses tend to treat even random events (like 10 coin flips, all heads) as if they're orderly outcomes suggesting a predictive pattern. "Just as nature abhors a vacuum, people hate randomness," says Zweig, as a result of our brain's dopamine-induced "prediction addiction."
When is it helpful? Had our ancestors failed at pattern recognition, we wouldn't be here to speak of it, and we still make good use of it today. For example, we stop at red lights and go when they're green. Is your spouse or partner giving you "that look"? You know just what it means before they've said a single word. And whether you enjoy a good jigsaw puzzle, Sudoku, or Rubik's Cube, you're giving your pattern recognition skills a healthy workout.
When is it harmful? Speaking of seeing red, Zweig recently published a fascinating piece on how simply presenting financial numbers in red instead of black can make investors more fearful and risk-averse. That's a powerful illustration of how pattern recognition can influence us – even if the so-called pattern (red = danger) is a red herring. Is any given stream of breaking financial news a predictive pattern worth pursuing? Or is it simply a deceptive mirage? Given how hard it is to tell the difference (until hindsight reveals the truth), investors are best off ignoring the market's many glittering distractions and focusing instead on their long-term goals.
Recency
What is it? Recency causes you to pay more attention to your most recent experiences, and to downplay the significance of long-term conditions. For example, in "Nudge," Nobel laureate Richard Thaler and co-author Cass Sunstein observe: "If floods have not occurred in the immediate past, people who live on floodplains are far less likely to purchase insurance." That's recency, tricking people into ascribing more importance to the lack of recent flooding than to the bigger context of being located on a flood plain.
When is it helpful? In "Stumbling on Happiness," Daniel Gilbert describes how we humans employ recency to accurately interpret otherwise ambiguous situations. Say, for example, someone says to you, "Don't run into the bank!" Whether your most recent experience has been floating down a river or driving toward the commerce district helps you quickly decide whether to paddle harder or walk more carefully through the door.
When is it harmful? Of course buying high and selling low is exactly the opposite of investors' actual aspirations. And yet, no matter how many times our capital markets have moved through their bear-and-bull cycles, recency causes droves of investors to stumble every time. By reacting to the most recent jolts instead of remaining positioned as planned for long-term expected growth, they end up piling into high-priced hot holdings and locking in losses by selling low during the downturns. They allow recency to get the better of them … and their most rational, evidence-based investment decisions.
We're on the home stretch of our series on behavioral biases. Look for the rest of the alphabet soon.
October 9, 2017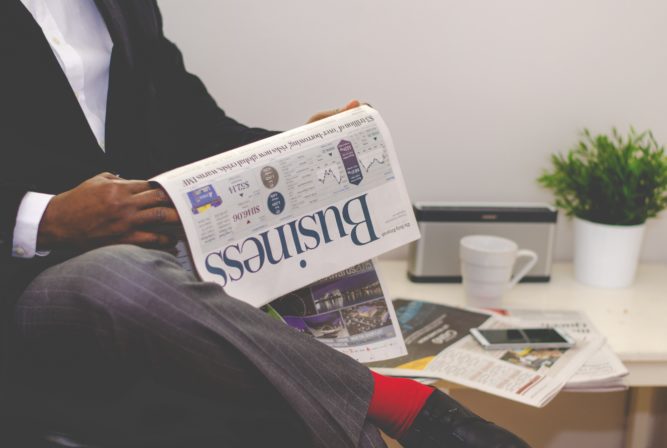 If you've taken our past advice about ignoring the onslaught of breaking market news, you probably didn't read Russell Investments' recent "2017 Global Market Outlook Q4 Update."
We're not prone to pore over these relatively unremarkable analyses ourselves, but we do scan a representative sampling of them as part of our due diligence. That's how we came across this intriguing statement in Russell Investments' wrap-up:
"Our main message for the close of 2017 isn't much different from our opening one: we maintain our 'buy the dips and sell the rallies' mantra."
Great idea, but a little weak on practical application. It's akin to suggesting that lottery players can score big … as long as they consistently pick the winning numbers!
Immediately following Russell Investments' mantra, you'll find this disclosure:
"These views are subject to change at any time based upon market or other conditions and are current as of the date at the top of the page."
In all seriousness, we feel these sorts of reports speak inadvertent volumes about the evidence-based mantra to which we adhere. By depending on practical evidence instead of fanciful forecasts, our views are rarely subject to change – especially not in hurried reaction to current market conditions.
Instead, we continue to believe the best way to manage your personal wealth is to:
Buy, sell and rebalance your portfolio according to your own carefully crafted plans.
Focus on an efficient, evidence-based approach to capturing the market's durable returns while managing its related risks.
Ignore the market's daily distractions, especially its fleeting dips and rallies; they're far more likely to block the view toward your higher goals than to yield big wins through the chase.
This is our mantra, and so it shall remain – regardless of the date at the top of the page.
As you view your own performance data in this context, we remain eager to hear from you. How else can we help you achieve your greatest financial goals?
October 2, 2017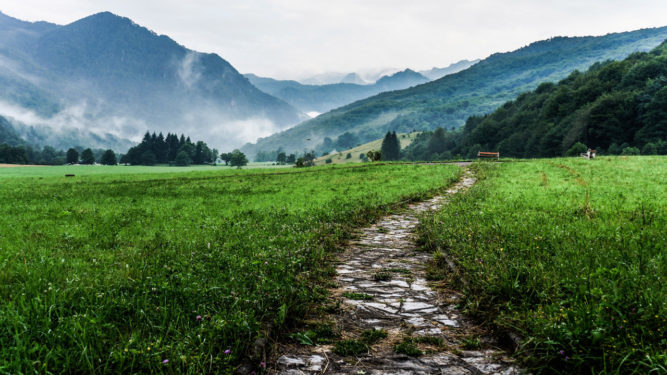 There are so many investment-impacting behavioral biases, we could probably identify at least one for nearly every letter in the alphabet. Today, we'll continue with the most significant ones by looking at: hindsight, loss aversion, mental accounting and outcome bias. After you have finished this article, please look back at our previous article in this series here.
Hindsight
What is it? In "Thinking, Fast and Slow," Daniel Kahneman credits Baruch Fischhoff for demonstrating hindsight bias – the "I knew it all along" effect – when he was still a student. Kahneman describes hindsight bias as a "robust cognitive illusion" that causes us to believe our memory is correct when it is not. For example, say you expected a candidate to lose, but she ended up winning. When asked afterward how strongly you predicted the actual outcome, you're likely to recall giving it higher odds than you originally did. This seems like something straight out of a science fiction novel, but it really does happen!
When is it helpful? Similar to blind spot bias (one of the first biases we covered) hindsight bias helps us assume a more comforting, upbeat outlook in life. As "Why Smart People Make Big Money Mistakes" authors Gary Belsky and Thomas Gilovich describe it, "We humans have developed sneaky habits to look back on ourselves in pride." Sometimes, this causes no harm, and may even help us move past prior setbacks.
When is it harmful? Hindsight bias is hazardous to investors, since your best financial decisions come from realistic assessments of market risks and rewards. As Kahneman explains, hindsight bias "leads observers to assess the quality of a decision not by whether the process was sound but by whether its outcome was good or bad." If a high-risk investment happens to outperform, but you conveniently forget how risky it truly was, you may load up on too much of it and not be so lucky moving forward. On the flip side, you may too quickly abandon an underperforming holding, deceiving yourself into dismissing it as a bad bet to begin with.
Loss Aversion
What is it? "Loss aversion" is a fancy way of saying we often fear losing more than we crave winning, which leads to some interesting results when balancing risks and rewards. For example, in "Stumbling on Happiness," Daniel Gilbert describes: "[M]ost of us would refuse a bet that gives us an 85 percent chance of doubling our life savings and a 15 percent chance of losing it." Even though the odds favor a big win, imagining that slight chance that you might go broke leads most people to decide it's just not worth the risk.
When is it helpful? To cite one illustration of when loss aversion plays in your favor, consider the home and auto insurance you buy every year. It's unlikely your house will burn to the ground, your car will be stolen, or an act of negligence will cost you your life's savings in court. But loss aversion reminds us that unlikely does not mean impossible. It still makes good sense to protect against worst-case scenarios when we know the recovery would be very painful indeed.
When is it harmful? One way loss aversion plays against you is if you decide to sit in cash or bonds during bear markets – or even when all is well, but a correction feels overdue. The evidence demonstrates that you are expected to end up with higher long-term returns by at least staying put, if not bulking up on stocks when they are "cheap." And yet, the potential for future loss can frighten us into abandoning our carefully planned course toward the likelihood of long-term returns.
Mental Accounting
What is it? If you've ever treated one dollar differently from another when assessing its worth, that's mental accounting at play. For example, if you assume inherited money must be more responsibly managed than money you've won in a raffle, you're engaging in mental accounting.
When is it helpful? In his early paper, "Mental Accounting Matters," Richard Thaler (who is credited for having coined the term), describes how people use mental accounting "to keep trace of where their money is going, and to keep spending under control." For example, say you set aside $250/month for a fun family outing. This does not actually obligate you to spend the money as planned or to stick to your budget. But by effectively assigning this function to that money, you're better positioned to enjoy your leisure time, without overdoing it.
When is it harmful? While mental accounting can foster good saving and spending habits, it plays against you if you instead let it undermine your rational investing. Say, for example, you're emotionally attached to a stock you inherited from a beloved aunt. You may be unwilling to unload it, even if reason dictates that you should. You've just mentally accounted your aunt's bequest into a place that detracts from rather than contributes to your best financial interests.
Outcome Bias
What is it? Sometimes, good or bad outcomes are the result of good or bad decisions; other times (such as when you try to forecast future market movements), it's just random luck. Outcome bias is when you mistake that luck as skill.
When is it helpful? This may be one bias that is never really helpful in the long run. If you've just experienced good or bad luck rather than made a smart or dumb decision, when wouldn't you want to know the difference, so you can live and learn?
When is it harmful? As Kahneman describes in "Thinking, Fast and Slow," outcome bias "makes it almost impossible to evaluate a decision properly – in terms of the beliefs that were reasonable when the decision was made." It causes us to be overly critical of sound decisions if the results happen to disappoint. Conversely, it generates a "halo effect," assigning undeserved credit "to irresponsible risk seekers …who took a crazy gamble and won." In short, especially when it's paired with hindsight bias, this is dangerous stuff in largely efficient markets. The more an individual happens to come out ahead on lucky bets, the more they may mistakenly believe there's more than just luck at play.
You're now more than halfway through our alphabetic series of behavioral biases. Look for our next piece soon.
September 25, 2017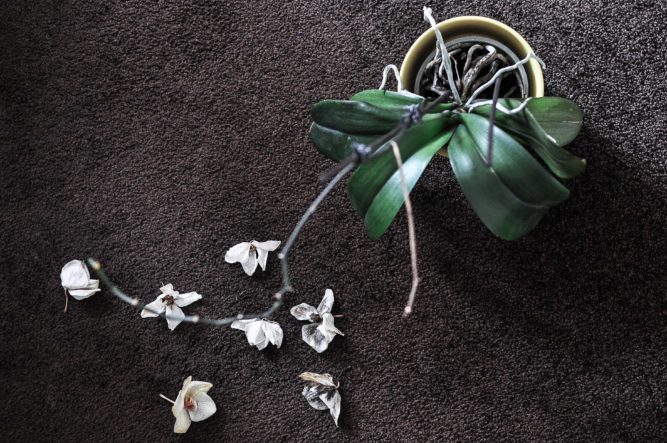 One of the toughest realities to prepare for after a divorce—and especially after a difficult one—is the division of financial assets. Wealth accumulated throughout a life's hard work could be severely and negatively impacted in a matter of months, creating problems that could continue for years if the proper details are not attended to during the divorce proceedings. That is why today we will be discussing one of the most important acronyms to pay attention to during a divorce settlement: QDRO.
What Is a QDRO?
A qualified domestic relations order (QDRO) is a court order, judgment, or decree that allows a qualified retirement plan, such as a 401(k), 403(b), or pension, to pay benefits to the former spouse (or other dependent individual) in addition to the individual who controls and contributes to the plan. Without a QDRO, the alternate payee (the person assigned to share these types of benefits) is not entitled to receive any monies the plan will pay out. A QDRO agreement does not extend to include outside workplace retirement accounts such as savings/checking accounts, houses, etc.
Steps to Acquire a QDRO
Approval of a QDRO, which is finalized when the divorce itself is finalized, is generally granted before the divorce judgment is handed down. Any competent divorce attorney will know the steps needed to obtain a QDRO during the negotiation phase of a divorce.
But let's say that a QDRO was not drafted for approval by your spouse, the retirement plan itself, or the judge during the proceedings for your divorce. This does not mean that you are out of luck. There is still a chance that you can obtain a QDRO and receive a fair portion of your now-ex-spouse's retirement account. Here is what you need to do in order to make that happen:
Sit down with an attorney who specializes in QDROs. Generally speaking, negotiating a QDRO during the divorce proceedings makes the division of assets easier. Once that time has passed, however, meeting with a lawyer to discuss how to obtain a QDRO will still ensure that you have the best chance to receive a post-decree settlement. The American Academy of Matrimonial Lawyers is one resource you could consider using to locate an attorney who specializes in family law which includes QDROs. It is important to lay out a clear legal plan before the proceedings.
Send the resulting QDRO draft to the retirement/pension plan administrator. This is the most important step in the QDRO process. If the retirement/pension plan rejects your draft, you've wasted valuable time, which could prove costly. Oftentimes, the plan will return a copy of the draft with suggestions for changes based on the plan's own rules and regulations. Consulting with an attorney with expertise in the QDRO process might enable you to circumvent some of these issues.
Get the needed signatures from a judge and all affected parties. Once the retirement/pension plan has given its approval, it is important to obtain signatures from a divorce judge and all interested parties. The sooner this step is completed, the closer you will be to receiving your share of the benefits.
Send a copy to the pension/retirement plan. Send the pension/retirement plan administrator a copy of the QDRO for approval. This will ensure that the benefits are paid out.
The steps listed above might take only a few months to complete, if everything happens quickly. Any delay, however, will mean more time before you receive the benefits, assuming all is in order. If your former spouse remarries or dies, it will become almost impossible to get any portion of the retirement account from the employer.
Divorce is one of the most difficult events a person may have to go through in life, and the aftermath of a divorce can be harder to handle if the marital assets were not divided well. A QDRO could be one of the most important financial documents obtained during this emotionally charged period of time. Seeking advice from a team of legal and financial experts will do wonders for your financial well-being and give you peace of mind.