Category Archives: Business Owners
June 14, 2018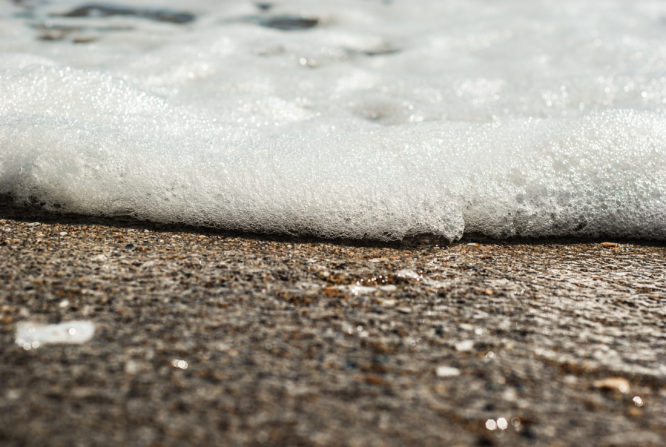 One of the more difficult challenges facing a business owner is the formulation of a viable and economically beneficial exit strategy at retirement. Typically, the main goals of such an exit strategy are: 1) to identify a qualified buyer; and 2) to receive fair compensation for the business, which would, in turn, translate into a desirable retirement income. One obstacle in realizing these goals is the substantial capital gain that is often attributable to the sale of company stock. For some owners, one method of finding a suitable buyer, and at least delaying payment of capital gains taxes, is to sell stock back to the company in the form of an employee stock ownership plan (ESOP). For others, the realization of a significant capital gain proves to be a major psychological stumbling block that delays action, and results in maintaining stock ownership much longer than desired or initially anticipated. In either case, the charitable remainder trust (CRT) can be a practical mechanism for eliminating the capital gains tax issue altogether, while assisting the business owner in meeting his or her goals.
The CRT is a highly effective financial planning tool that can: 1) remove assets from a donor's estate; 2) avoid current capital gain on the transfer of appreciated assets; 3) provide the donor with a potentially significant charitable deduction; 4) benefit a donor's charity of choice; and 5) provide the trust beneficiary (usually the donor) with a steady income stream for life or over a term of years (not to exceed 20 years). The minimum income payout from a CRT is 5%, while the maximum is 50% (the payout rate must also satisfy rules under the Taxpayer Relief Act of 1997). Typically, the payout rate is somewhere between 5% and 12%. In addition, the charitable deduction is based on the amount of time the charity must wait to receive payment, the percentage rate payable to non-charitable beneficiaries, and the current rate of return as determined by the applicable federal rate (i.e., a monthly rate based on the interest rate the federal government pays on borrowed funds).
An owner who has already sold stock to an ESOP, as well as an owner who has yet to do so, can equally benefit from using a CRT. However, an owner who has already sold all, or a portion, of his or her stock to an ESOP will face additional technical requirements that merit closer examination.
Understanding ESOPs
ESOPs are defined contribution retirement plans and are subject to the same guidelines imposed on 401(k) and profit-sharing plans. However, ESOPs are designed to invest primarily in the stock of the business in which the employees work. As such, an ESOP gives all employees a vested interest in the profitability of the company—as the company's fortunes increase, so does the value of each employee-shareholder's stock.
An ESOP basically functions as a private marketplace, enabling retiring employees to recognize a retirement benefit by selling their shares back to the ESOP. For example, an ESOP is then used to buy out the interest of a retiring owner, providing an alternative to selling the business (or an owner's share of the business) to an outsider. Frequently, the ESOP borrows from a commercial lender and uses the funds to purchase the shares of the withdrawing shareholder. The corporation is entitled to an income tax deduction for contributions to the ESOP, which are then used to pay both principal and interest payment on the loan.
Another significant benefit is that gain on the sale can be deferred under Internal Revenue Code Section 1042 if the ESOP holds at least 30% of the retiring owner's company stock after the sale and the seller reinvests the proceeds into qualified replacement property (generally defined as securities of U.S. domestic operating corporations). This so-called "Section 1042 rollover" must take place within a "qualified period" (beginning three months prior to the date of the sale and ending twelve months after the sale), and the ESOP must have no publicly-traded stock outstanding. However, nonrecognition of gain is only allowed if the owner-shareholder has held the shares for at least three years prior to the sale to the ESOP.
While a retiring owner can liquidate his or her interest in the business on a tax-advantaged basis using a Section 1042 transaction, he or she should be aware of some limitations. From an investment perspective, the definition of qualified replacement property is somewhat restrictive. —it does not include mutual funds, real estate investment trusts (REITs), or U.S. government and municipal bonds. In addition, the deferral of taxation ends once the qualified replacement property is sold. Thus, active management of a qualified replacement property portfolio is not possible without incurring capital gains taxes. When these factors are taken into consideration, some estate planners have come to view qualified replacement property assets as ideal for funding a CRT. (Note: There may be a 10% excise tax for the plan sponsor if the ESOP does not hold on to the newly acquired stock for at least three years.)
Timing of the Stock Transaction
While the ESOP does serve a critical purpose (by creating a marketplace for the owner's company stock), it is not necessary to sell stock to an ESOP prior to funding a CRT. Thus, an owner who has yet to take action may be better served to transfer the stock directly to the CRT, and then allow the CRT to sell the stock to the ESOP (or other qualified buyer). By doing so, the tax reporting and technical requirements for qualified replacement property under Section 1042 become a nonissue. Nevertheless, an owner who has already sold all, or a portion, of his or her stock to an ESOP may enjoy the same benefits of a CRT—the only difference being the reporting and technical requirements under Section 1042.
Since the CRT is a tax-exempt entity, it can sell the funding assets with reduced capital gains consequences. The CRT can then reinvest the proceeds without restrictions—with the ultimate goal of the donor (in this case, the selling shareholder) being the recipient of a steady income stream from the trust assets (in actuality, a portion of the income payout may be a capital gain distribution).
Moreover, there may be additional flexibility if the CRT is designed as a unitrust, as opposed to an annuity trust, because a unitrust can accept additional contributions while an annuity trust cannot. Since there is often a desire to sell company stock to an ESOP (or other buyer) in stages, the opportunity exists for funding the unitrust in stages.
A Viable Combination
An owner planning for withdrawal from his or her business (such as retirement) faces a variety of challenges that can have an impact on both the business and the owner's estate. While an ESOP assures ownership will remain within the company, the CRT/ESOP combination can be a powerful business liquidation/estate maximization strategy. However, it is important for a business owner to recognize that how assets are transferred to the CRT (either in the form of qualified replacement property or actual company stock), generally, will have little impact on the effectiveness of the CRT. Thus, individual circumstances often play a greater role in dictating the timing of the sale of stock to an ESOP. Regardless of the situation, as is the case with all advanced planning issues, a thorough review of a business owner's long-term goals and objectives is essential to determine an appropriate course of action.
July 12, 2017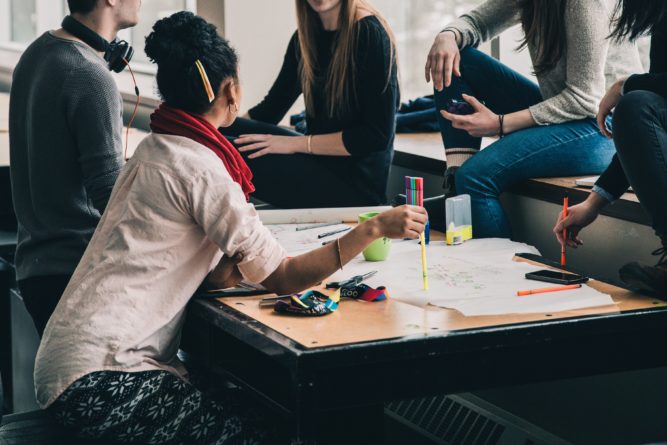 Americans donate billions to charity annually. If you give to charity, you need to know about one of the best tools to facilitate generosity: Donor-Advised Funds (DAFs).
DAFs date from the 1930s but did not become popular until the 1990s. DAFs act as vehicles for receiving gifts, often of appreciated stock, and then distributing cash grants to charities selected by the one making the donation. DAFs make the process of transferring appreciated stock and designating checks as simple as a bank's bill-paying system.
All DAF donors receive a tax deduction on the date of transfer. You can also transfer stock during one calendar year and receive a deduction even if the DAF completes distribution of grant money to a charity in a subsequent year. According to Internal Revenue Service rules, you calculate the value of your donation and the resulting fixed deduction based on the average of the high and the low market price on the day of transfer. (You are responsible for computing
this value.)
After receipt, the stock you gifted is sold and the DAF, itself a charity, pays no tax on any capital gain realized. The proceeds may remain in cash or you may direct the DAF to invest those assets for potential further appreciation (usually in a professionally managed separate account). Any subsequent change in the value of the account does not change the amount you can deduct on
your taxes.
As the donor, you direct to which charities the DAF distributes assets. Officially, the DAF owns the assets and is not legally bound to use them as you direct, but it is exceedingly rare for a DAF to not follow the donor's advice.
Most DAFs also maintain a database of 501(c)(3)  tax-exempt charities (based on those organizations' IRS 990 filing) from which you chose. After you suggest an amount to gift and a charity to receive the gift, the DAF vets and processes your suggestion to ensure the organization qualifies as a public charity under the IRS code. DAFs also handle all record keeping and due diligence and can protect your identity if you want to give anonymously.
Donor-advised funds are the fastest growing charitable giving vehicle in the United States, with more than 269,000 donor-advised accounts holding over $78 billion in assets. To put that in perspective, the Bill and Melinda Gates Foundation has about $39.6 billion in assets.
Besides consider a DAF, here are other ways to make your charitable giving more significant:
Focus your effort. Passionate giving is more sustainable than spreading donations to every good cause or everyone who asks. Consider focusing your donations to just a few charities. Think through why you are giving and what you feel passionate about.
Find bang for the buck. Fund programs that produce the greatest effect for the least money and focus on long-term positive outcomes.
Include the next generation. You can include your children in the giving process or even help them gift some of their own money.
Talk to Your Financial Advisor. If you're considering a DAF or want to learn more, give Hiley Hunt Wealth Management a call so that we can walk through the process together.
June 15, 2017
When business is booming, many business owners don't take the time to find out if their organization is running at maximum efficiency. Wasteful practices may abound, but are seldom addressed in the rush to get the product out or job done. Yet, when business slows, the time is there to take stock of business operations, formulate new strategies, and find innovative resources to help improve the efficiency and economy of your business.
Here are some issues to consider when planning to improve your company's chances of success in the face of changing economic times:
Where can I cut costs?
This may seem like an obvious question, but formulating the right solutions without impairing your operations is seldom easy. Look for large and small ways to economize, without changing vital areas. For example, it may be possible to reduce the number of vehicles used or to conserve energy by turning off equipment when not in use. Now may be a good time to revisit some of your agreements and possibly negotiate a temporary or long-term discount. Consider taking advantage of bargains by buying in bulk or locking in prices for the future.
Are my marketing strategies still relevant?
The marketing approaches your firm used in boom times may be less effective under tighter conditions. Clients may be more cautious about commissioning projects, and they may want greater reassurances that they are getting quality and value for their money. While it may be a struggle to increase your marketing budget, well-targeted advertising campaigns can go a long way toward bringing in new business. Stepping up your networking efforts, both in person and online, is a low-cost option for attracting new customers and staying in touch with existing clients.
Are my prices right?
Lowering your prices may be a painful but necessary measure in a declining economy. Even if you don't reduce prices across the board, you may offer discounts or incentives to attract and retain customers. If your customers agree to adjustments in the scope of the work or types of materials used, it may be possible to lower your prices while still maintaining profit margins.
Can I trim my payroll without losing key employees?
Some companies start laying people off at the first signs of an economic slowdown. However, this can prove to be a dangerous overreaction, especially if your business ends up losing its most valuable employees. If you need to reduce payroll costs, consider viable options for doing so without letting good people go, such as offering flexible schedules, time off for training, or reduced hours for employees who want them. If necessary, consider trimming the size of retirement and health benefits, with assurances to employees that benefits will be restored as business improves.
How can I maximize my cash flow?
When funds are tight, keeping track of cash flow becomes especially important. Check that your invoicing processes are operating efficiently, and that outstanding accounts are managed quickly. As obtaining credit becomes more difficult, meet with your accountant and your banking representative to discuss your credit lines, ways to improve your company's credit score, and the options available in case of emergency.
Is it time to try new technologies? Implementing new software and other information technologies, and integrating these programs into your business operations, is a complex and sometimes arduous process. A slower pace can provide your firm's staff with the time they need to familiarize themselves with IT solutions that can help your business operate more efficiently. When better times return, your firm will continue to benefit from the productivity enhancements. Review your website, ensuring that the information is up-to-date and professionally presented. Investing time in enhancing your online presence will likely pay off during the downturn and as the economy improves.
Adapting to change is never easy. But, neither is running a business. Rather than focusing on the recession, focus on emerging leaner and more competitive than ever. After all, when the going gets tough, the tough get going.